K3Learning Journey
大朋友和小朋友们,欢迎来到大班我们是谁单元的学习历程展览,通过我们的文化、每个人不同的个性和家庭价值观念,一起探究人们如何由不同的价值观塑造。
中心思想
人是由他们的价值观塑造的

探究线索
1文化影响人
2每个人都有自己独特的个性
3家庭有独特的价值观
Central Idea
People are shaped by their values
Lines Of Iquiry
1Culture affects people.
2People have personal identity.
3Families have values.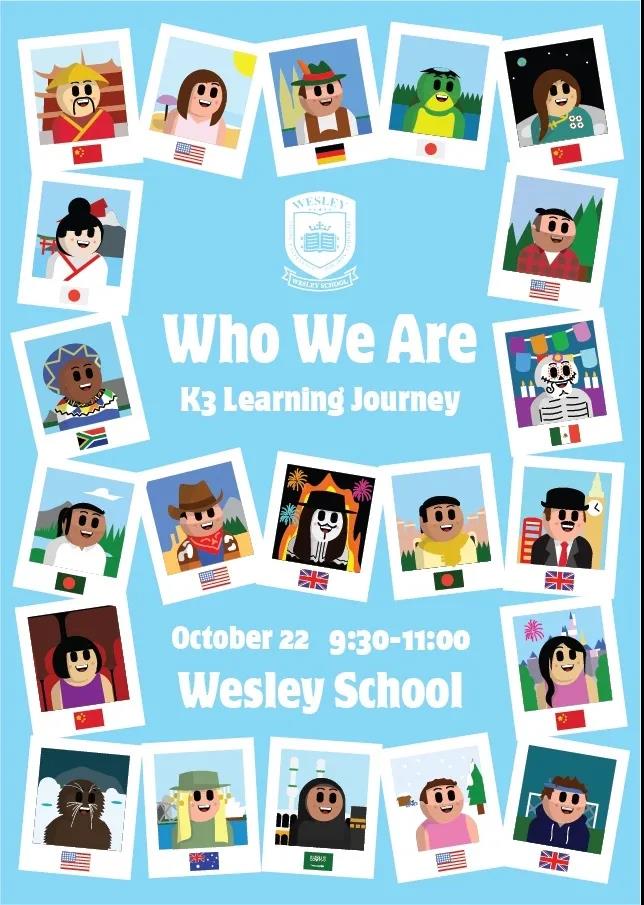 我们的历程展共分为两个环节,第一部分各班在各自教室进行单元学习介绍以及活动安排介绍;第二部分则是小组活动,共分为三个小组,分别是《各国穿搭》、《奇幻世界》、《节日庆典》,此次历程展宝贝与家长们一起合作,邀请K2弟弟妹妹参与我们的历程展。在家长的鼓励下,宝贝们化身为小小老师,教给弟弟妹妹不同国家的不同文化,给你们竖个大拇指👍
接下来就跟着我们一起看看做了哪些活动吧~
Our journey exhibition is divided into two parts. The first part is the introduction of unit and it's activities from each class in their own classroom; the second part is a group activity, which is divided into three groups: "clothes of different countries", "fantasy world" and "festival celebration". The students cooperated with the parents to invite K2 kids to participate in our learning journey。With the encouragement of their parents, the children become little teachers to teach their fellow students different cultures in different countries.
Let's take a look at the activities we have done
各国穿搭
Clothes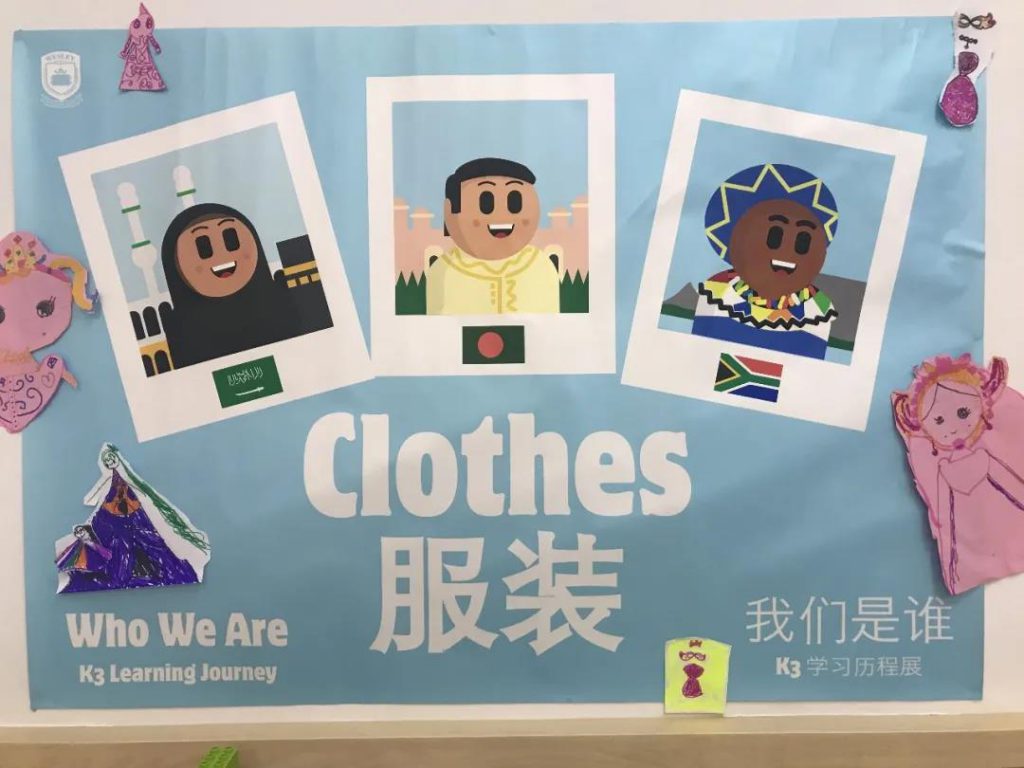 K3的宝贝们与家长一起制作拥有各国不同文化元素的服装,邀请K2的弟弟妹妹进行换装并走秀。在换装前,宝贝们会向弟弟妹妹介绍自己的服装是来自什么国家,是什么样的服装,为什么会设计这个服装……

K3's children and their parents made clothes with different cultural elements from different countries, and invited K2's kids to change their clothes and do a fashion show. Before changing clothes, the kids introduced what kind of clothes they made and where they come from.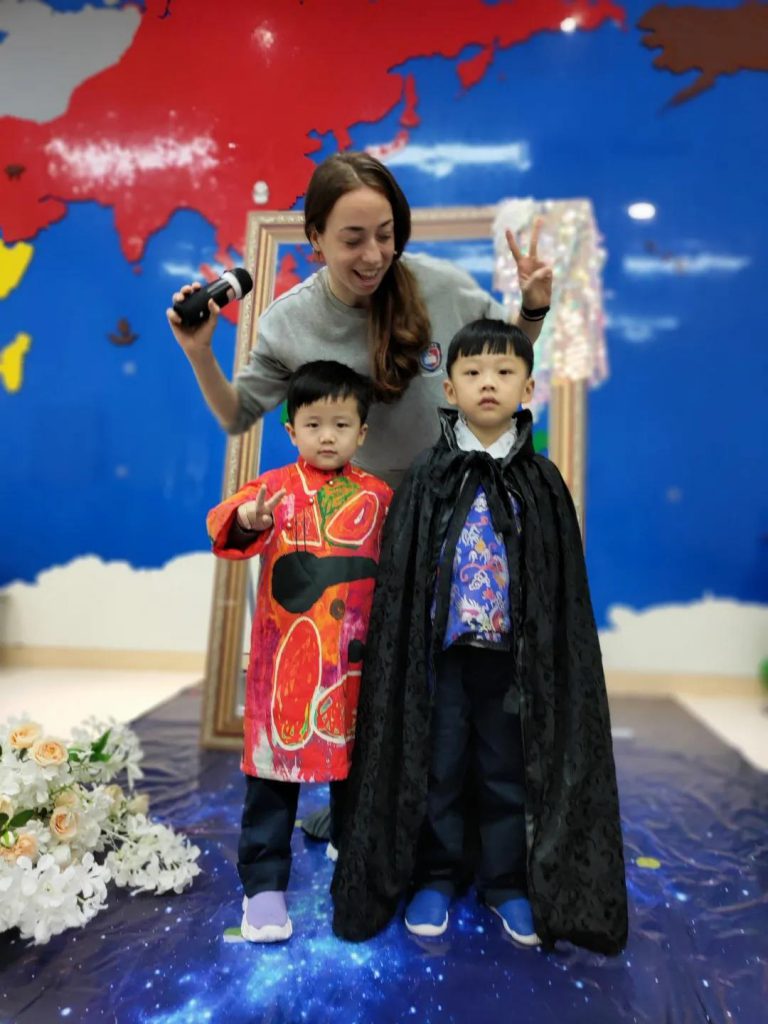 奇幻世界
Monsters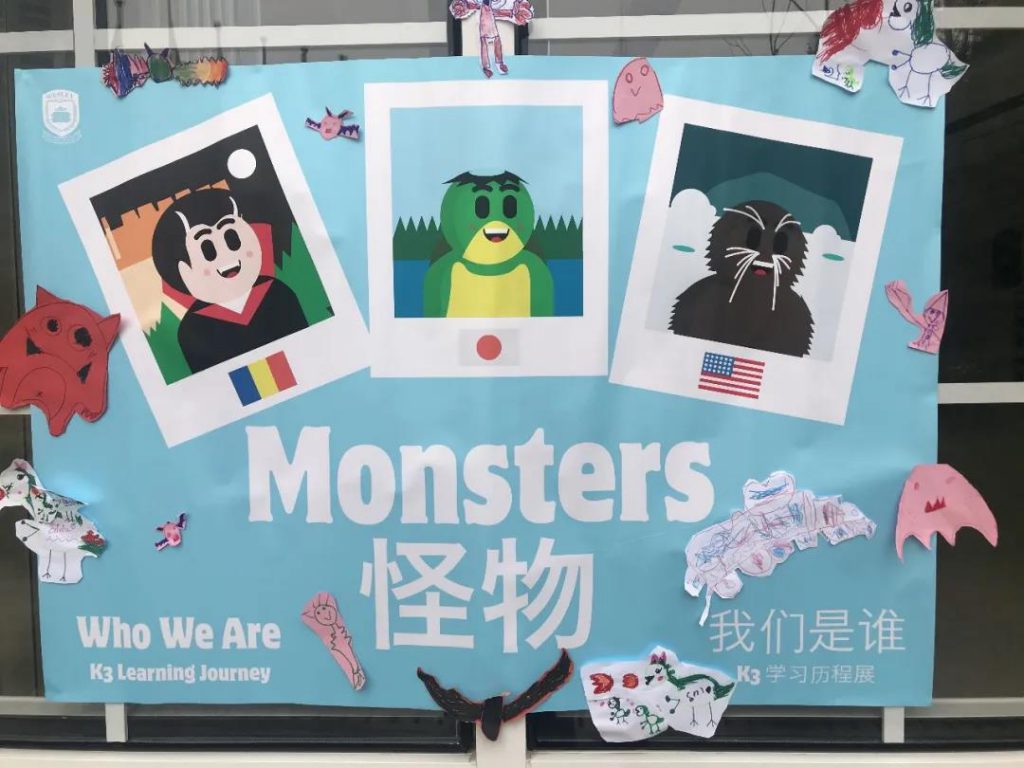 欢迎大家来到奇幻世界,在这里,你可以发现各种各样来自不同国家的"小怪物"们。在这里,K2的弟弟妹妹将要找出躲藏好的"小怪物"们,并利用"小怪物"的弱点让"怪物"不敢靠近自己,例如:"死神"害怕脚后跟,弟弟妹妹就亮出自己的脚后跟,这样死神就不敢靠近自己了。被找到的"小怪物"就要向弟弟妹妹介绍自己是来自哪个国家的?扮演的是什么怪物?看!我们玩得不亦乐乎~
Welcome to the fantasy world, where you can find all kinds of "little monsters" from different countries. Here, K2's kids found out about the hidden "little monsters" and make use of their weaknesses to make "monsters" dare not get close to them. For example, if "death" is afraid of the heel, the K2 students will show their heels, so that the God of death will not dare to approach them. The "little monster" found will introduce which country he is from? What kind of monster are you playing? Look! We had a good time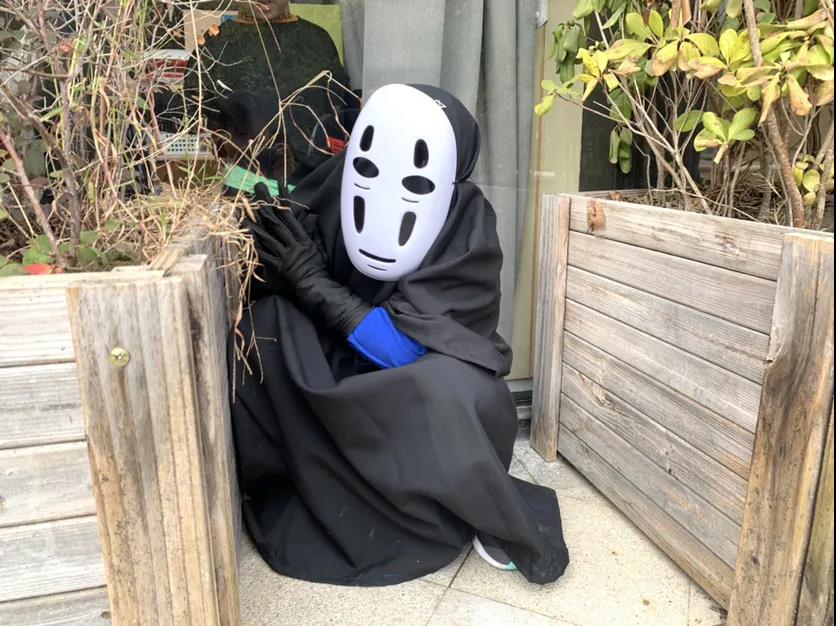 节日庆典
Festivals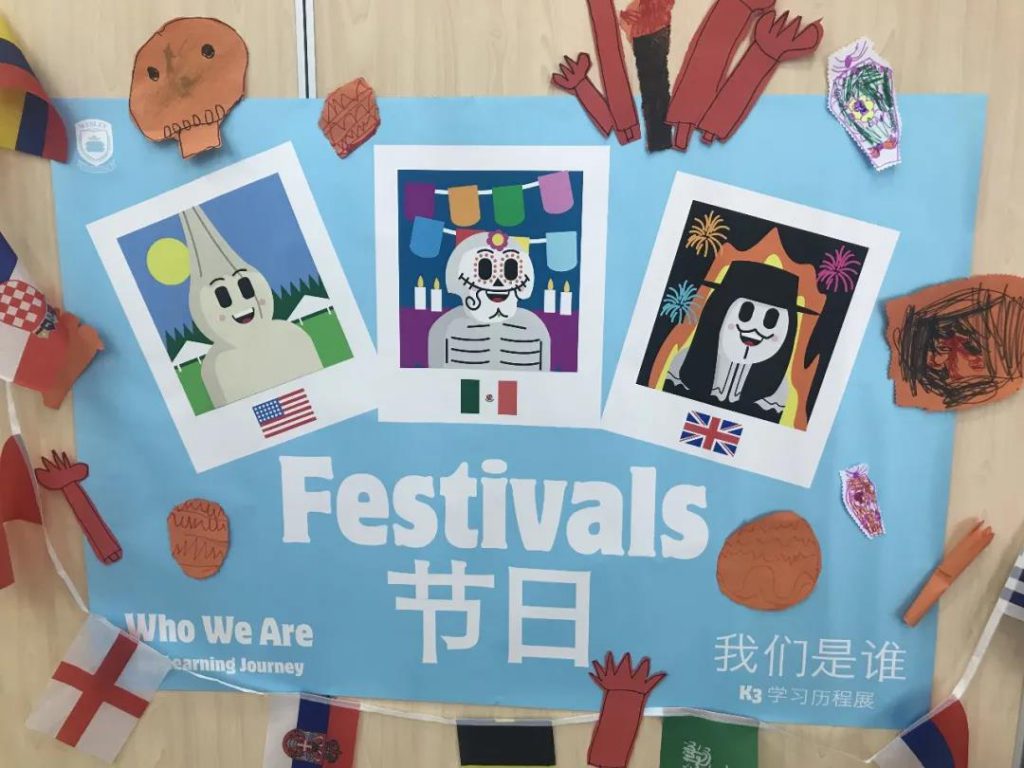 🇲🇽墨西哥亡灵节
The day of the dead
这边好热闹呀,原来是在举办各种节日的Party!在"我们是谁"单元中,宝贝们对文化中的节日庆典非常感兴趣,宝贝们选出了三个不同国家的节日邀请K2的弟弟妹妹参加,分别是墨西哥的亡灵节、美国的大蒜节以及英国的篝火节。在这里,宝贝们介绍亡灵节是纪念死去的亲人,与他们用一种特殊的方式进行连结的节日,一点都不可怕,反而很欢乐呢!
It's so busy here. It's a party from various festivals! In the "who are we" unit, the students are very interested in the festival and celebrations from other cultures. They have selected three festivals from different countries to invite K2's kids to attend the festivals were: the day of the dead in Mexico, the garlic festival in the United States and the bonfire festival in the UK. Here, the children introduce the day of the dead, which is a festival to commemorate the dead and connect with them in a special way. It is not scary at all, but very happy!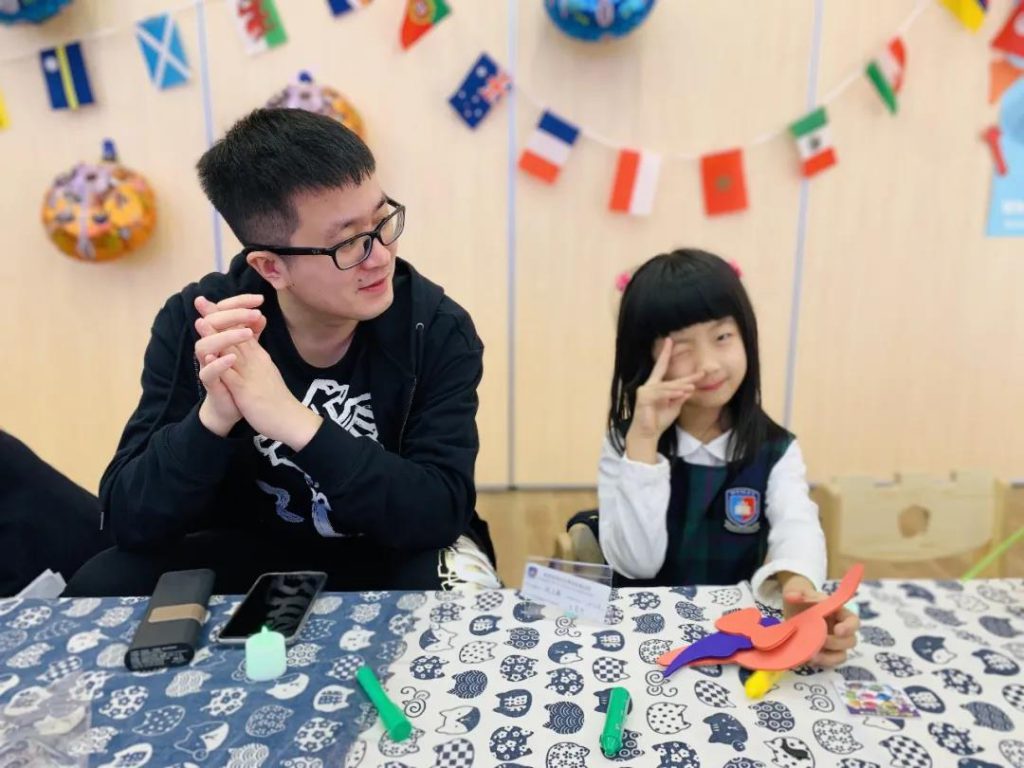 🇺🇸美国大蒜节
Garlic Festival
想要爱上大蒜,只要来参见这个节日就可以了!有关大蒜的一切你都可以在这里找到,大蒜涂鸦,剥大蒜,大蒜彩绘等等,应有竟有!我们一起来瞧瞧吧
If you love garlic, just come to this festival! You can find everything about garlic here, garlic graffiti, garlic peeling, garlic painting and so on! Let's have a look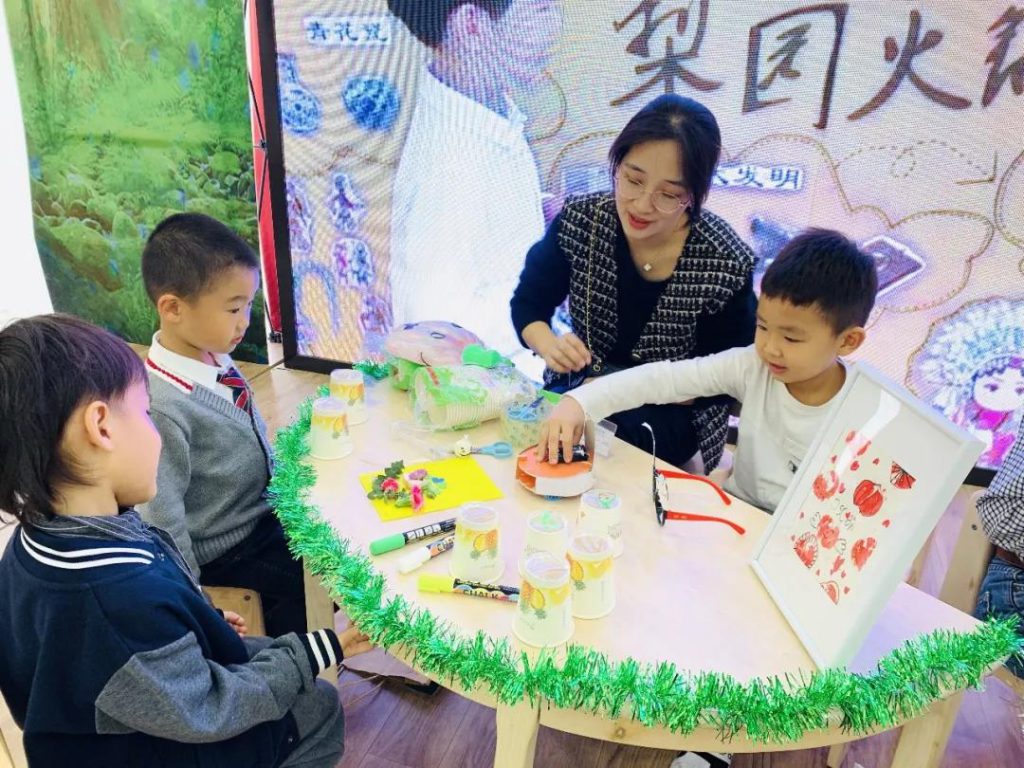 🇬🇧英国篝火节
Bonfire Festival
这是一个非常有意思的节日,来自英国。K3的宝贝们带着弟弟妹妹一起将不开心或生气的事大声说到纸上,或者画到纸上,再扔到"篝火"里,那么那些烦心事儿都随着大火烧光光啦!
It's a very interesting festival from England. K3's kids took the K2 kids and talked about the unhappy or angry things out loud on the paper, or draw them on the paper, and then throw them into the "bonfire". Then those troublesome things will burn out with the fire!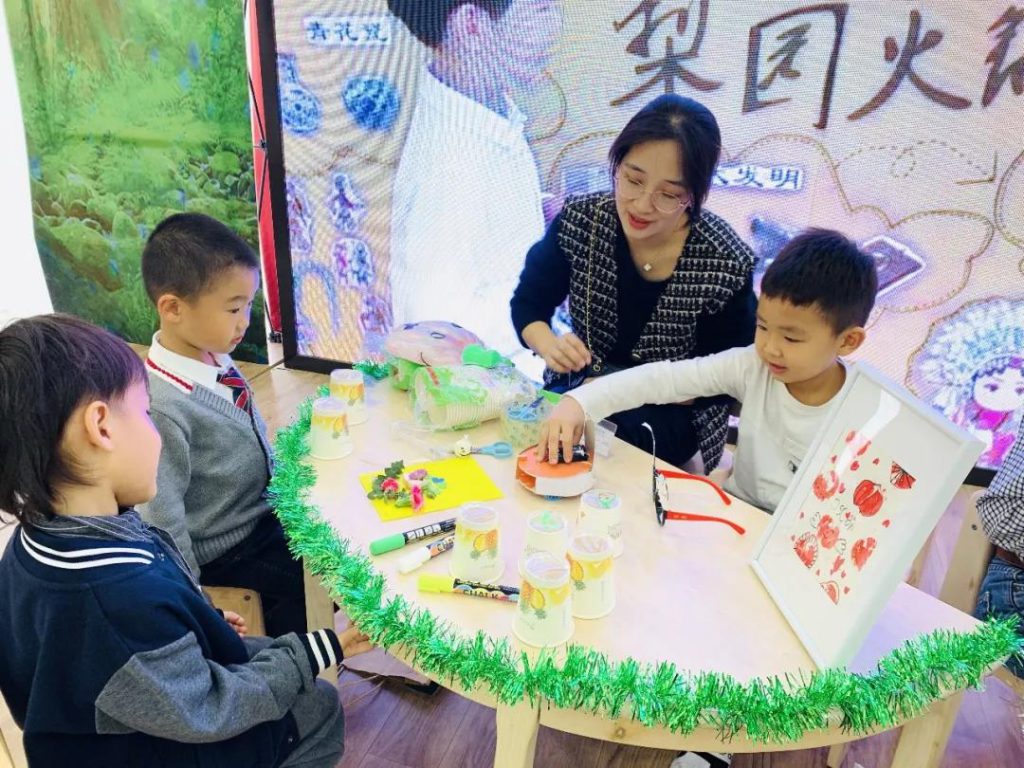 再次感谢家长们的全力支持!
Thank you again for your full support!