小时候
最盼望的就是
六一的到来
穿起新衣服
欣喜的手指
细细地抚着
多彩的格子
或是
娇柔的碎花
再把小脚丫
急急的踩进凉鞋里
多美的一天啊
这是我的节日
是另一个梦的开始
In one's childhood
What I'm looking forward to most is
The arrival of June 1st
I put on new clothes
With joyful fingers
Caressing carefully
The colorful lattice
or
Delicate flowers
Your little feet put on them again
Slip into your sandals in a hurry
What a beautiful day
This is my holiday
It's the beginning of another dream
六一是每一个孩子的节日,所有的小朋友都值得被祝福。在这一天,唯诗礼幼儿园精心策划了"HAPPY一夏 水乐园"六一嘉年华活动,我们围绕"能听的水、能看的水、能玩的水、有魔法的水"设置了二十多个不同难易程度的游戏,希望家长和孩子们在活动中一起体验夏日清凉,感受童心未泯,共享亲子乐趣。除了精彩的游戏站点,还设置有甜品休闲站、礼物区、冲水区、电影时光等区域,欢迎小朋友们在游戏的间隙光顾。
June 1st is a festival for every child across the world and all children deserve to be blessed. On this day, Wesley School carefully planned the "Happy Summer Water Park" 6.1 Carnival. We set up more than 20 games with different degrees of difficulty around "water that can be heard, water that can be seen, water that can be played with and water that has magic". We hope that parents and children could experience the cool summer together, feel childlike innocence and share in the fun of spending time together. In addition to the wonderful game site, there were also dessert leisure stations, a gift area, flushing areas, movie time as well as other activity areas that children were welcome to visit during the event.
欢乐玩水时光 Happy time in water
幼儿园内外
到处都有欢声笑语
我们的童年
在这清凉的水花里
变的五颜六色
Inside and outside the campus
There was laughter everywhere
Our childhood
In the cool water
Changing colors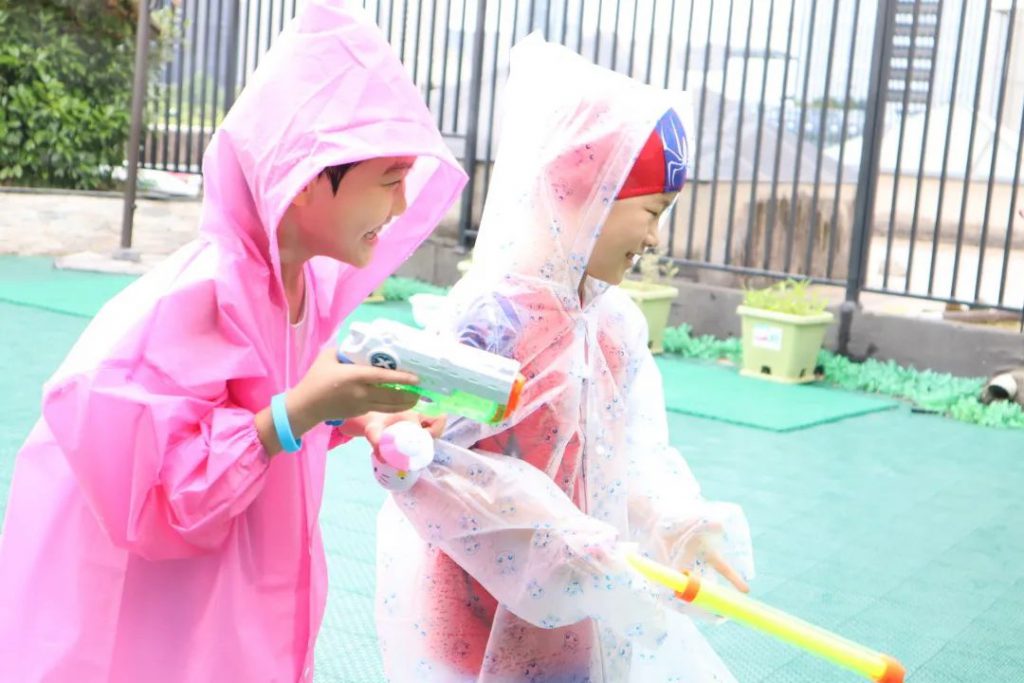 我是艺术大师 I'm a master of art
小小的我
有着大大的梦想
唯诗礼幼儿园的小朋友们
和老师一起
感受不同的艺术形式
我们都是
艺术大师
Little me
I have a big dream
Children of Wesley School
With my teachers
Experience different art forms
We are all
Masters of Art
梦幻泡泡王 Dream Bubble Kingdom
最梦幻的夏天
莫过于
和可爱的泡泡玩耍吧
我们和泡泡比一比
到底谁是全园最可爱
In the most fantastic summer
There is nothing better than
Playing with cute bubbles
We compete with bubbles to see
Who is the most lovely in the kindergarten
亲爱的唯诗礼宝贝们
愿你们带着童真看待生活
带着探索的心认识世界
带着十足的勇气乘风破浪
带着童话般的快乐健康长大
愿每个小朋友都成为最好的自己
六一儿童节快乐
Dear Wesley Children
May you always look at life with childlike innocence
Understanding the world with a heart of inquiry
With full courage to ride the wind and waves
Grow up healthy with fairy tale happiness
We wish every child to be the best of themselves
Happy Children's Day!